When parents bring their young children to the playground, their biggest concerns are usually the occasional knee scrape or taking turns down the slide. Hardly ever does one expect to find their child in a bloody battle for their lives. However, that's just what the mother of a toddler stumbled upon after bringing her daughter to Little Bees play center.
Becky Doherty, a British mother-of-six, was sitting at a table overlooking the indoor recreation area of Little Bees soft play center in Seacroft, Leeds, when she suddenly heard her 17-month-old daughter Willow-Ivy's gut-wrenching screams. Panicked, as any parent would be, Becky rushed over to see what had happened. What she saw was so horrific that it's almost as if it was taken straight from the script of a horror movie.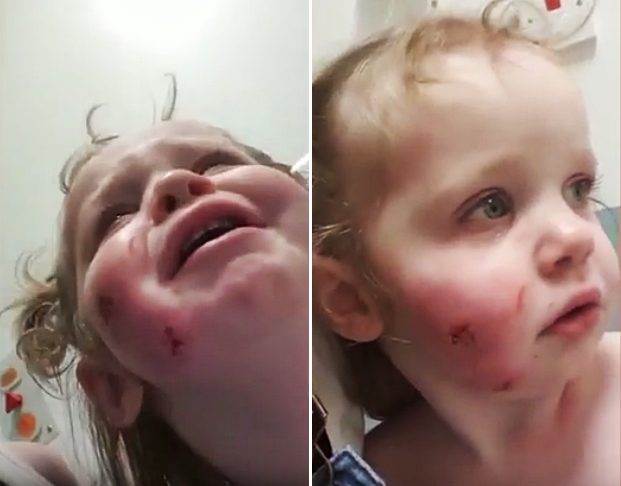 The screaming toddler was covered in blood as a 2-year-old boy still lay on top of her biting off chunks of her flesh in a cannibalistic attack. With blood smeared across his face and an ear-to-ear grin, the boy had to be pulled off of little Willow-Ivy before he would release his grip on her throat. Fortunately, he was removed just as little girl's skin was turning blue from lack of oxygen, according to the Mirror.
Becky raced over to find Willow-Ivy blue and not breathing and the boy standing "with a big smile on his face, with blood all around his mouth." Horrified, Becky scooped up her daughter and inspected the bleeding wounds. Willow-Ivy had suffered large, bright-red bite marks to her back, legs, shoulder, wrist, fingers, head, and ear. Pieces of flesh were ripped from her face.
Outrageously, the mother of the boy didn't even come over to get her son until the play center's staff members were already giving Willow-Ivy first aid. Becky says that she believes the boy was around the age of two and was with his older brother, who looked to be about four years old. Becky revealed that medical professionals confirmed that "there were bite marks from two different children." Neither boy was being monitored by an adult.
Disturbingly, once the mother of the two boys saw what had happened, she just kept shouting, "That's what kids do! That's what kids do!" Willow-Ivy, however, was rushed to the hospital and received injections for Hepatitis B as well as treatment for her injuries. Unfortunately, she requires a skin graft on her face and is expected to have lasting scars.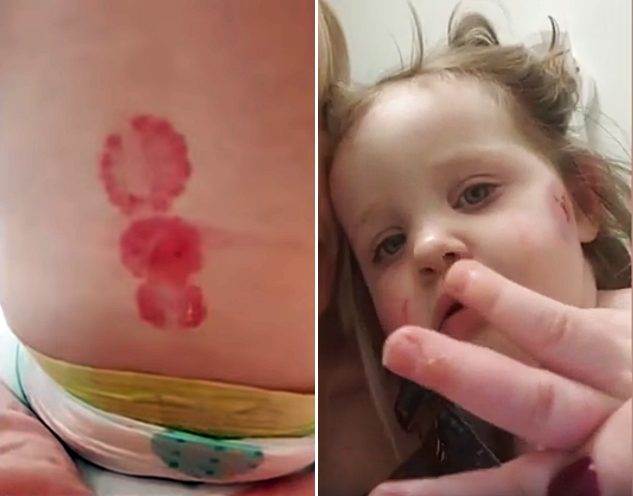 The owner of Little Bees play center, who did not want to be identified, admitted that she assisted Willow-Ivy but reiterated that the business is not adaycare, adding that "children need parental supervision." West Yorkshire Police confirmed that a social services referral was made in relation to the 2-year-old boy and that the case has been closed.
Not only is the nature of the attack incredibly disturbing, but the reaction from both the boy's mother and the authorities seems outrageously dismissive and unfair. Clearly, there is something wrong when a boy so young viciously attacks another child. Perhaps the most troubling aspect of the case is that the boy involved probably hasn't received the psychological assessment and help he likely needs.