Michelle Oddy, 43, who suffers with Crohn's disease, will undergo a 20-hour surgery to replace her bowel, colon, large and small intestine, liver, pancreas and half of her stomach.
But Michelle, from Ilkeston, Derbyshire said she is prepared to take the risk because her body has had enough with monthly draining hospital visits.
Michelle, who has a daughter Keira, 14, said: 'It sounds morbid but it's only a matter of time before I die.'
She added: 'There's a strong chance I won't wake up at all from the transplant. It sounds really scary and people ask why I'm doing it but I've got no life whatsoever.'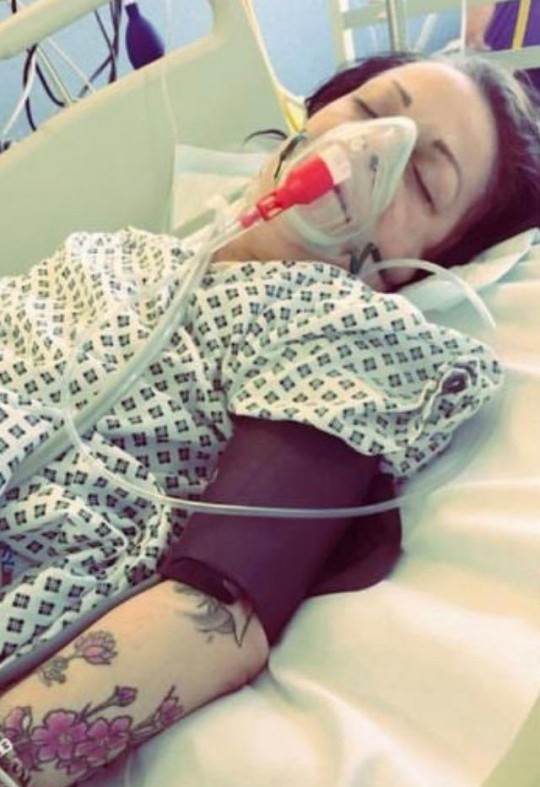 It is considered the most challenging and difficult transplant operation in the world and only one hospital in the UK has the expertise to perform it.
Only four of this type of surgery are performed each year and there will be three staff shift changes during Michelle's operation.
The mother said she worries about the effect of her poor health on her family, after almost dying twice.
Despite being engaged for years to her now wife Laura, the pair never had the money for a ceremony.
But after she was last revived in hospital the pair decided to marry five weeks late.
She said: 'I'm sick and tired of it now. Every month I end up in hospital with sepsis and it is getting worse each time.
'It has taken over my life.
'It's my family I feel for. For my wife it'll be 20 hours of pacing the corridors not knowing if I'm going to wake up.'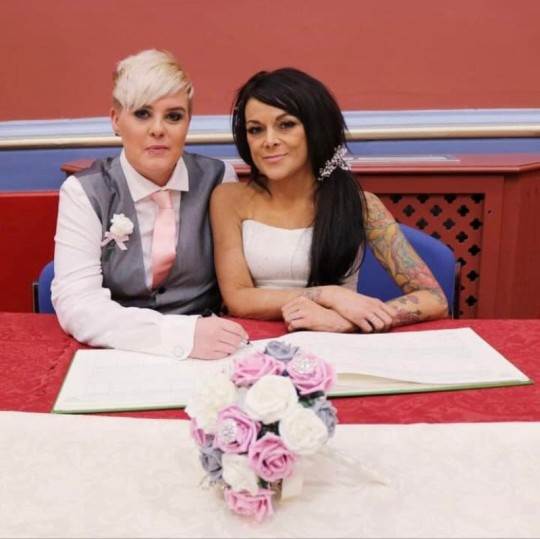 Michelle said her health has severely deteriorated since she was diagnosed with Crohn's at the age of 14 and can now only consume liquids.
She sees the operation as her only chance of recovery and is now top of the organ donation list, carrying a buzzer with her at all times which will alert her as soon as donor becomes available.
All the organs will come from the same person and is hoping that the surgery will be complete within the next month.
She will then face a 10-month recovery in hospital and a further 14 months at home.
Michelle said she gets her positive attitude and strength from her family, who she says are 'fantastic'at supporting her.
She said: 'Two years' recovery sounds awful but that's how bad my health is… Some mornings I cannot stand upright because of the pain.