Lots of pet owners will tell you that their furry friend, whether a cat, dog, or another animal, can pick up on certain things humans can't. For some reason, pets have a sixth sense of sorts where they can tell whenever our energy is off — even if it's so subtle that we don't notice it ourselves. This was exactly the case with Alhanna Butler and her dog Keola.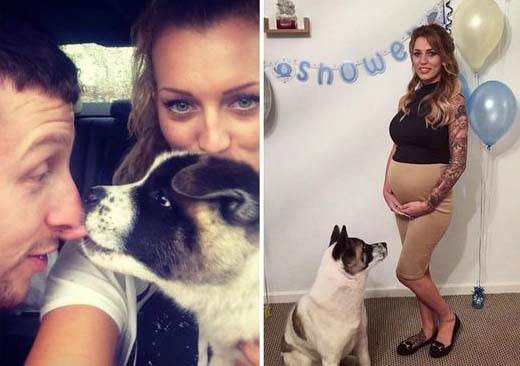 Alhanna and her fiance, Ricky, were over the moon when they learned she was pregnant. But when she was four months along with their child, Keola began acting strange and constantly pawing at Alhanna's belly. Alhanna ignored her pup's behavior at first until she realized the terrifying reason behind her actions.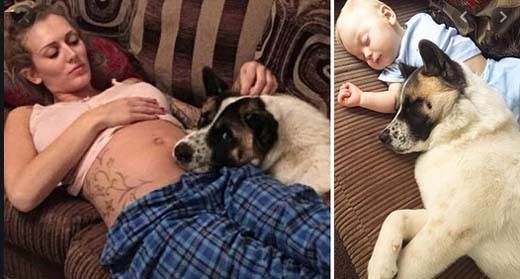 Alhanna and Ricky Were Dreaming of Being Parents In the eighteenth week of her pregnancy, however, Alhanna suddenly developed a sharp pain in her back. It was so strong that she could barely walk. Worried over what this could mean for their unborn child, Ricky rushed her to the hospital. Oddly, the doctors couldn't find anything wrong. They told Alhanna she was suffering back pain because the weight of the baby was putting stress on her body. Alhanna believed them, and she went home.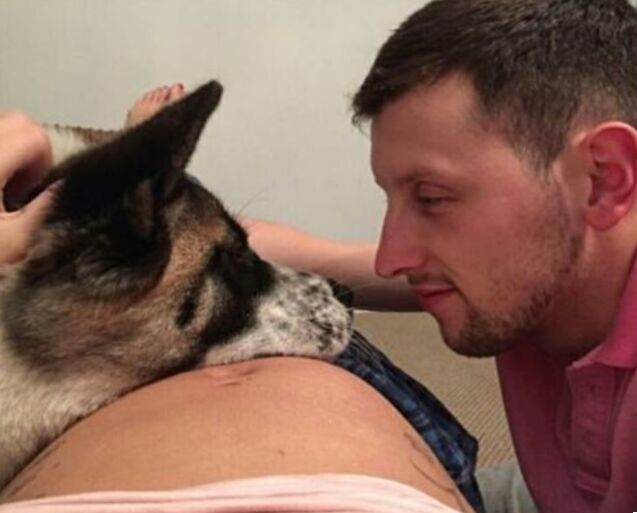 As soon as Alhanna returned home, she logged in to Facebook and told her friends about her situation. Almost immediately, they told her to listen to Keola's instincts. Even though the doctors couldn't find anything wrong, the dog was likely sensing a very real problem.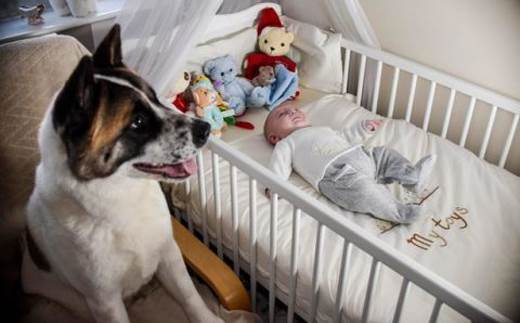 Alhanna's mother finally persuaded her to go to the doctor for more tests. She was certain Keola's behavior wasn't a coincidence. Sure enough, after a series of examinations, Alhanna found out she had a double kidney infection—and she was actually close to death! Alhanna was immediately placed on a serious antibiotic regimen, and she received all the proper care she needed to reverse her kidney damage. A few weeks after her treatment ended, she gave birth to a beautiful baby boy named Lincoln! As soon as Alhanna brought her new son home from the hospital, Keola was instantly smitten with her new human friend. It was almost as if she knew how close Lincoln and his mother were to danger the whole time. Now, Keola spends as much time as she can with her new little brother! Even though she's a big and powerful animal, she knows exactly how to be gentle when she spends time cuddling up with Lincoln.