If you have seen at least one action film recently, most likely Jason Statham was in it. From race car driver to hit man to ex-special forces operator, Statham has made a name for himself as the official action movie star of our generation. Doing all of his own stunts, and starring in over 40 films throughout his career, the English actor has been gracing the silver screen with his cockney accent and crazy fighting moves since the late 90s. Statham didn't always live the life of fame and success that he has today, he in fact grew up in a working-class family. His mother a dancer and his father a street salesman/lounge singer, meant the action star didn't have a childhood with luxury and riches. After a failed professional diving career, Statham moved on to a short-lived life as a model where he was still finding it difficult to make ends meet. He eventually joined the black market where he sold fake perfume and jewelry alongside his father on the street. It wasn't until Statham met English crime filmmaker Guy Ritchie that his acting career started to take off. Ritchie actually admired Statham's past life on the street and casted him right away in Jason's first film. Statham literally came from the streets to the movie studio and the rest is history. Besides being an action superstar, Statham is also known for making headlines by dating much younger (and insanely beautiful) women. His current fiancé and mom of his new baby boy, model/actress Rosie Huntington-Whiteley, is 20 years his junior. There are even rumors that the couple already had a top-secret wedding. Continue reading to find out more about Statham's incredible journey from diver, street merchant, model, and even music video actor to the world's most popular action movie star.
Statham's childhood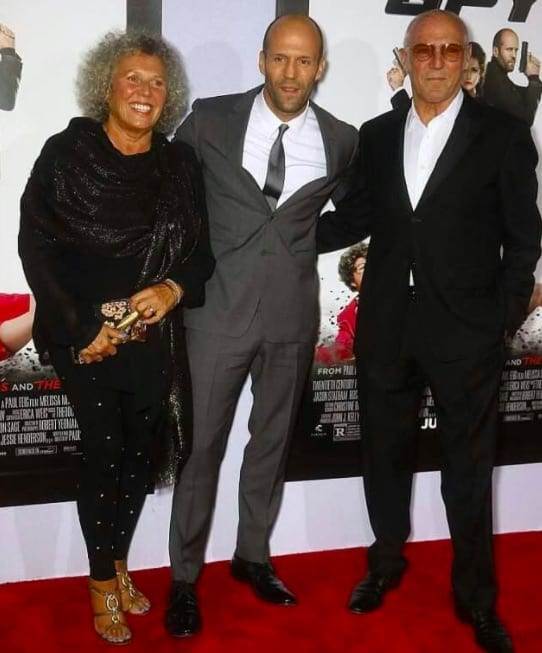 Jason Statham was born in Shirebrook, Derbyshire on July 26th, 1972. Statham was born to two parents who loved the arts. His mother, Eileen, worked as a dancer and his father, Barry Statham, was a street merchant, and at night he enjoyed his job as a lounge singer. When Statham was in grammar school, he was best friends with Vinnie Jones, who went on to become a professional soccer player then actor.
Introduced to sports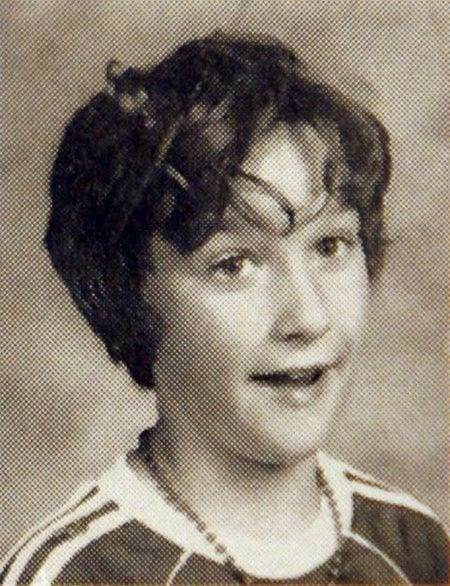 His best friend from childhood, Vinnie Jones (whom he would eventually act in several movies with) inspired Statham to get involved in sports. Jones was already a very talented soccer player and introduced Statham to the game. The two friends played together on their elementary school's team, until Statham decided to give it up for something he loved even more. Although Statham enjoyed playing soccer with his best friend, he discovered his passion for diving and decided to focus on that instead.
Professional diver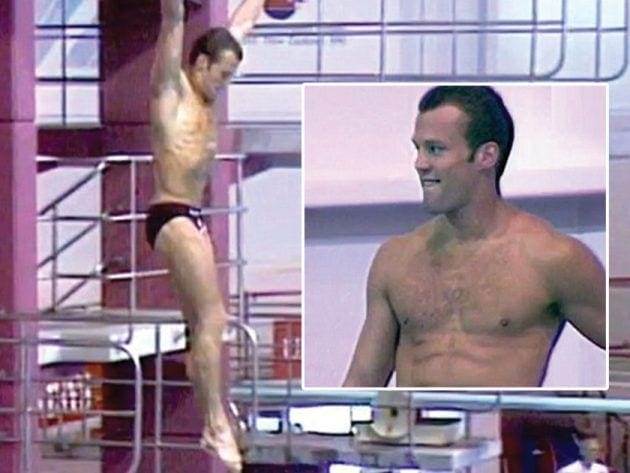 At first, Statham chose not to follow in either of his parents' footsteps. In fact, he chose to focus more on sports. For twelve years, Statham was on Britian's National Diving Squad, where he attended competitions for the 10-meter platform and springboard. In 1990, Statham finished 12th in platform diving during the Commonwealth Games. This was a disappointment for the future movie star, but he had no idea that his career was eventually going to take a turn for the better.
Getting discovered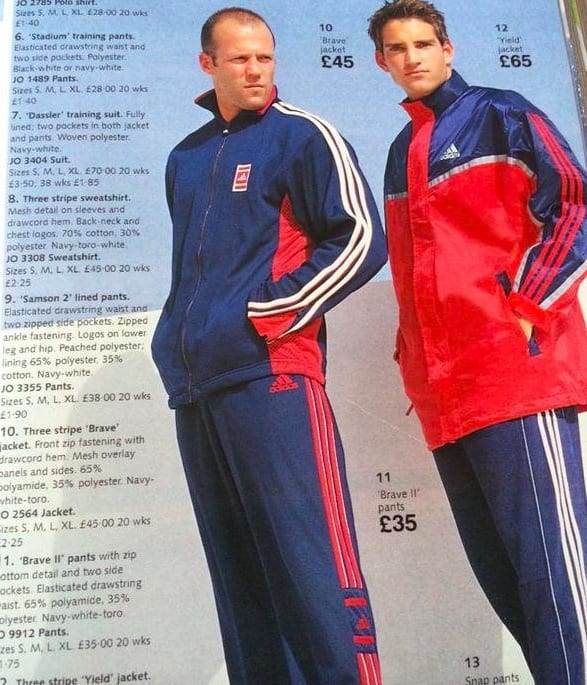 While Statham's diving career was not the most successful, it definitely aided as a stepping stone that would eventually lead him in the right direction. One day, while Statham was training at London's Crystal Palace National Sports Centre, an agent from the modeling agency Sports Promotions discovered him. The agent thought Statham's athletic build and handsome features would make for a perfect model, and they were right.
Jason's modeling career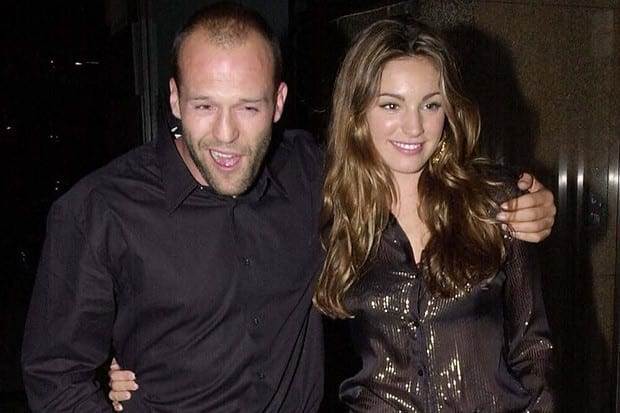 Shortly after being signed, Statham landed a job modeling for the clothing brand French Connection. A spokesperson for the clothing line, which was known for designing 'high street' clothing, said "We chose Jason because we wanted our model to look like a normal guy. His look is just right for now: very masculine and not too male-modelly." Statham went on to model in catalogues for big names like Speedo, Adidas and Timberland.
Relationship with Kelly Brook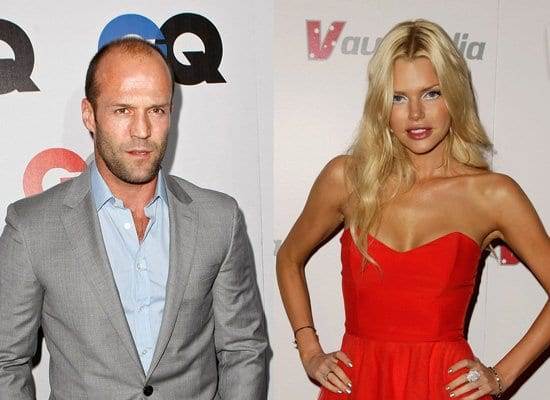 Statham met the English model turned TV host and actress, Kelly Brook just at the beginning of his modeling career in 1997. She was 12 years younger than him, but the two managed to hit it off after meeting at a photo shoot. Even after Statham started to make it big in Hollywood, the couple stayed together and hung out with their many celebrity friends including Madonna and Vinnie Jones. The pair were together for seven years until Brook started asking Statham about getting married and having kids and the couple split.
To the next one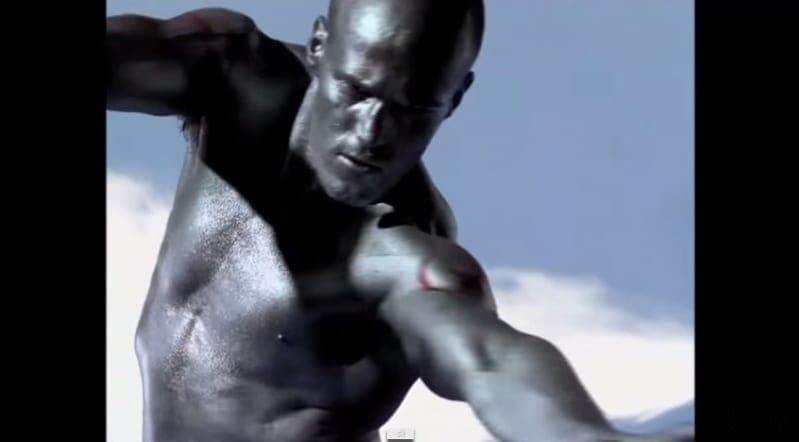 Shortly after his seven-year relationship with Kelly Brook ended, Jason met the Australian singer/actress/model and former member of the band Bardot, Sophie Monk. Just like Brook, the blonde beauty was also much younger than Statham, 13 years younger to be exact. The relationship didn't last longer than a year. Statham decided he had to take a break from dating for a while in order to focus on his career.
To the streets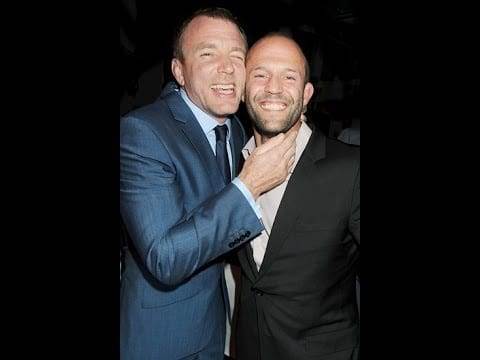 Even though Statham was able to find various modeling jobs, it eventually was just not enough. He was finding it difficult to make ends meet and to get enough jobs as a model. He eventually decided to follow in his father's footsteps and went to the street to start selling. He sold fake perfume and jewelry on the street corners in order to make some extra money. Even with this extra income, it still was not enough.
Music video actor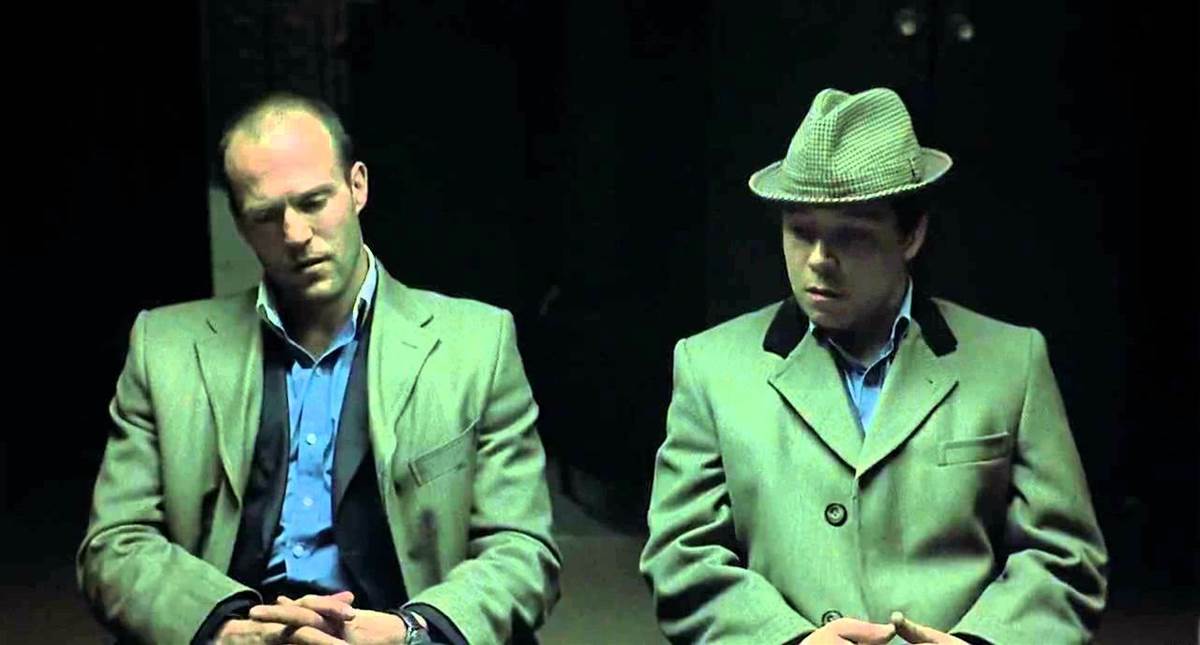 Statham knew that he didn't want to be on the streets forever, so he started to look for other ways to make money. He started going to auditions for different music videos and was successfully cast. He made small appearances in several music videos including: "Comin' On Strong" by the Shamen in 1993, "Run to the Sun" by Erasure in 1994, and "Dream a Little Dream of Me," by The Beautiful South in 1995. While the small roles did help Statham get off the streets, he knew that he wanted more.
Meeting Guy Ritchie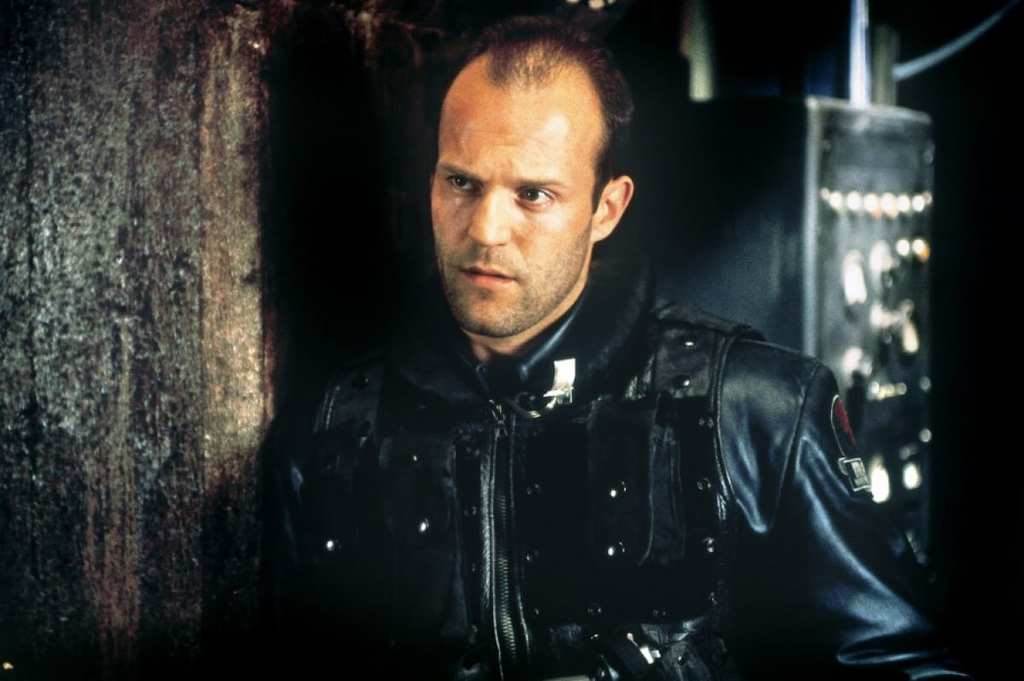 As Statham was working as a model/music video actor, he was introduced to big-time British director, Guy Ritchie. At the time, he was working on a film and needed to cast someone as the role of a street-wise con artist. After Ritchie became aware of Statham's background in blackmarket street sales, Ritchie knew he was perfect for the role and immediately cast him as the role of "Bacon" in his 1998 comedy-crime thriller Lock, Stock and Two Smoking Barrels.
With help from Ritchie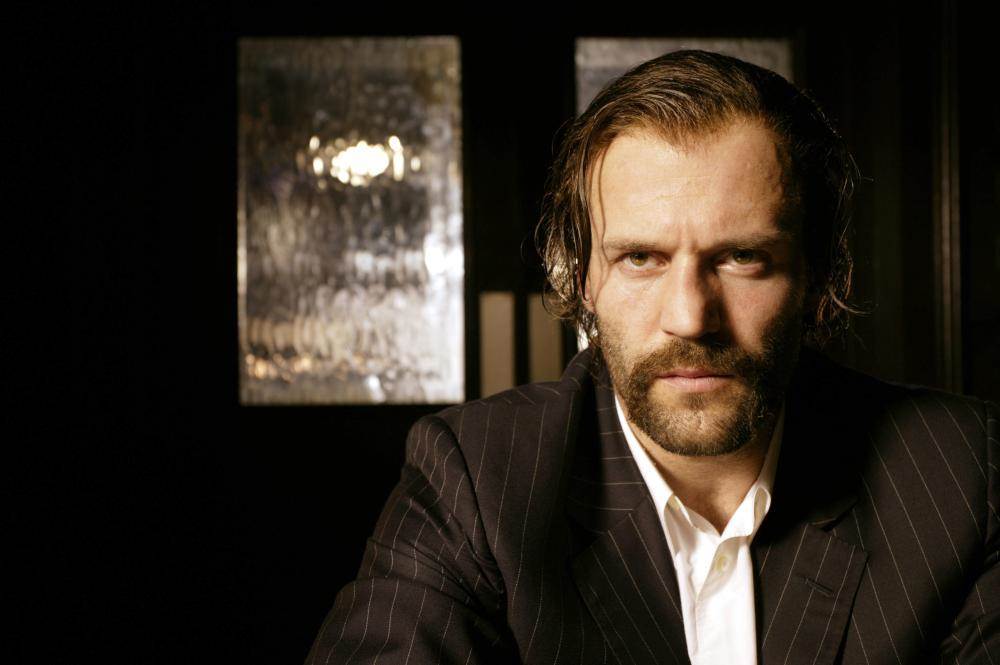 Ritchie's movie was a big success and helped get Statham out in the public eye. Ritchie was pleased with Statham's talent and decided to collaborate with him two years later in the 2000 film Snatch. In his second movie, Statham go to act alongside already very well-known and popular actors such as Brad Pitt, Dennis Farina and Benicio del Toro. Snatch was also a big hit in theaters, and made more than $80 million at the box-office.
Sci-fi star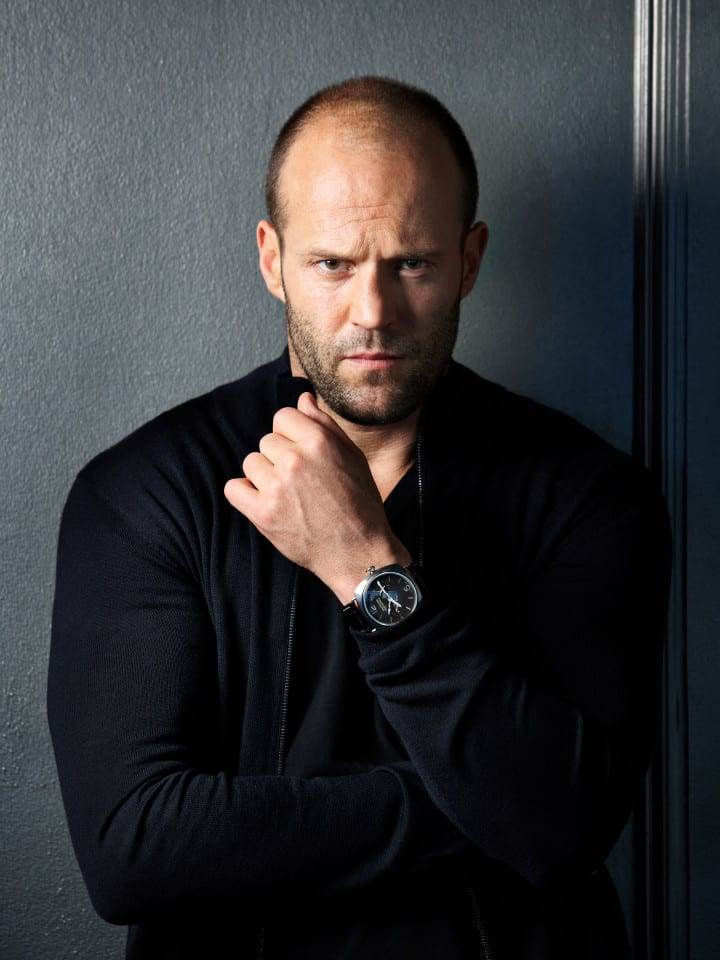 After starring in Snatch, Statham was finally able to really break into the Hollywood scene. In 2001, he got to appear in two triumphant films- the sci-fi action horror, Ghosts of Mars and the sci-fi martial arts action film, The One. In both roles, Statham gave an extremely impressive performance. It didn't take long until he started getting requests from directors all over Hollywood. It was then that Statham's career really started to take off.
The supporting actor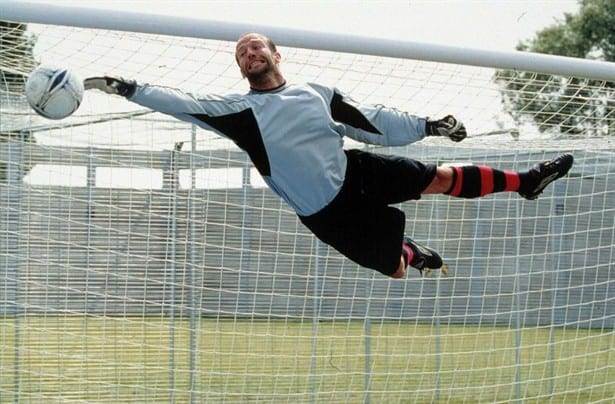 Although his career was finally getting off the ground, he still found himself playing mostly supporting roles. From 2002 to 2004, Statham was cast as a supporting role in a number of movies including Mean Machine, The Italian Job and Cellular. By 2005, Ritchie asked Statham to join him for a third collaboration in his movie, Revolver. Statham took on the role, but unfortunately for him and Ritchie, the movie received horrible reviews and ended up being a complete box-office failure.