An intergender MMA fight has received criticism online after a woman was badly beaten by her male opponent.
Taking place at a hotel in the Polish city of Czestochowa, the controversial MMA-VIP event ended in the woman receiving punches to the face, with one viewer describing it as 'horrific'.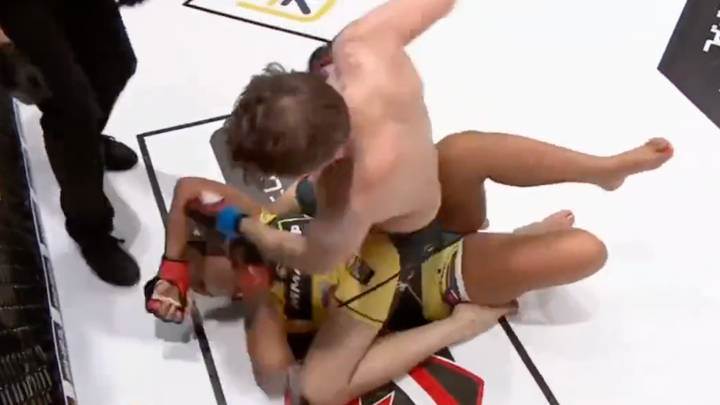 The female competitor, Ula Siekacz, is an arm wrestler and fitness instructor.
Despite showing off her bulging muscles online, she was no match for Piotr 'Mua Boy' Lisowski - a beauty brand ambassador who describes himself as '185cm of pure sex'.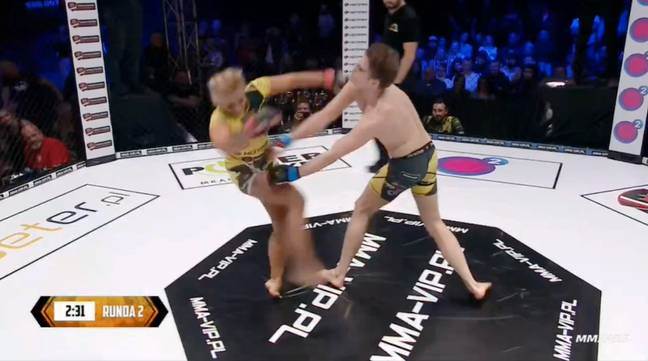 A video of the match has circulated on social media, which sees the pair sizing each other up in what started as a fairly tame opening round.
However, Mua Boy lands a couple of blows to Siekacz's face before she composes herself and goes for a take-down, only for it to backfire in brutal fashion.
Mua Boy manages to flip Siekacz onto her back and pin her down. Although she attempts to retaliate with several punches to the male fighter's head, he responds by putting his knee on her torso and delivering a series of blows to her face.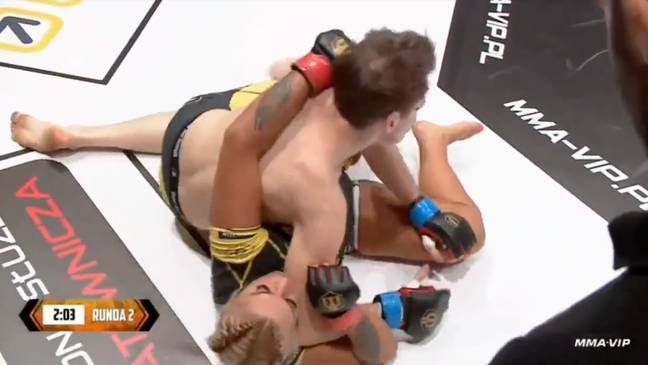 The ref was forced to intervene as Siekacz was unable to move or defend herself.
The referee then waved off the contest and awarded the win to Mua Boy, who was wearing striking eye makeup throughout the match.
Numerous people have shared the video on Twitter while criticising the event organisers for allowing the bout to take place.
"How is this sanctioned? This is horrific," wrote one, while another said: "F*** everyone who took part in this. And f*** you for posting [highlights of] it."
A third simply wrote: "This is absurd."
Shockingly, this wasn't the only intergender match at MMA-VIP 3, which was held on Friday night (29 October).
The other bout featured Michał Przybyłowicz, also known as 'Polski Ken' due to his plastic barbie doll appearance, going up against Wiktoria Domżalska.
Przybyłowicz won in the first round when Domżalska was not able to defend herself from punches and forced the referee to step in and bring proceedings to halt.
The decision to have two intergender fights was slammed by fans, with some describing it as 'a festival of embarrassment' and another saying they felt 'dirty watching it'.
Organiser Marcin Najman competed in the main event himself against Ryszard 'Szczena' Dąbrowski and won early on in the first round.