Leanne Crawley, a 38-year-old mother from England, delivered pregnant with her son Louee in December 2016. This was her fourth child and first son.
Leading up to the delivery, all of Louee's prenantal scans looked normal. But she and her partner Andrew were heartbroken when Louee was born "grey and lifeless."
The tiny baby had lost 80% of his blood and his organs were in the midst of shutting down. After weeks in the hospital, he was finally discharged.
But in the weeks that followed, it was Leanne who began experiencing blood loss. Doctors began to operate on her to remove what they  was part of Louee's leftover placenta.
Instead, doctors made a shocking discovery...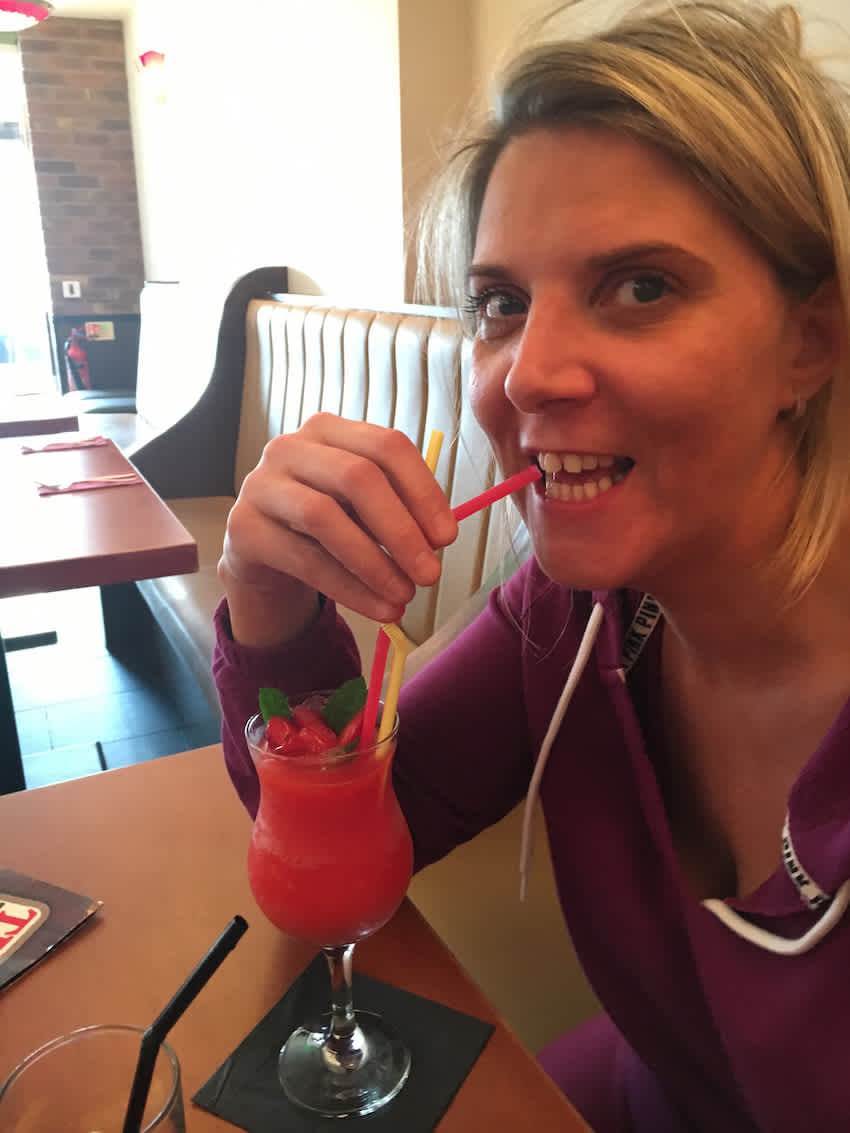 Leanne Crawley is a 38-year-old full-time mom from Kent, a county in southeastern England.
Her journey through motherhood began with Olivia, 12, and Charlotte, nine.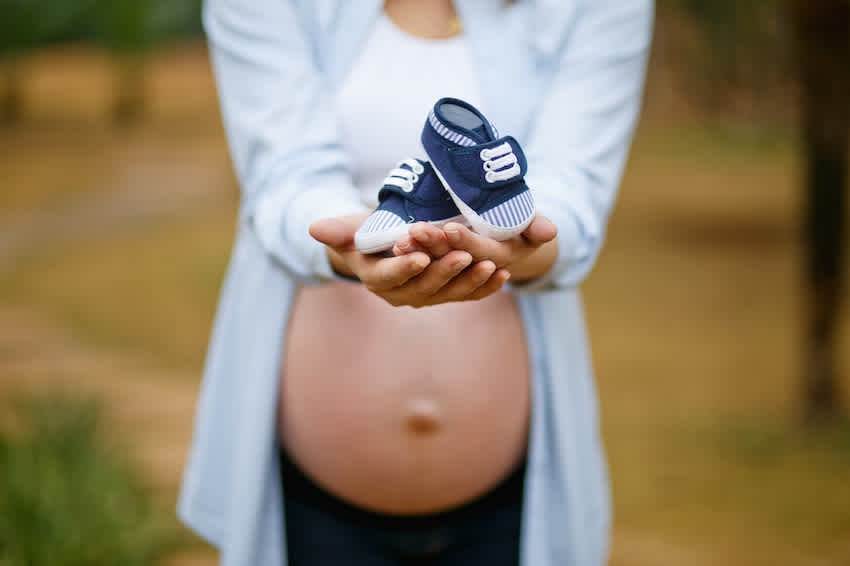 Then came the rest of her brood.
Months after Leanne and her partner Andrew welcomed their daughter Francesca, she got pregnant again — this time, with her son Louee.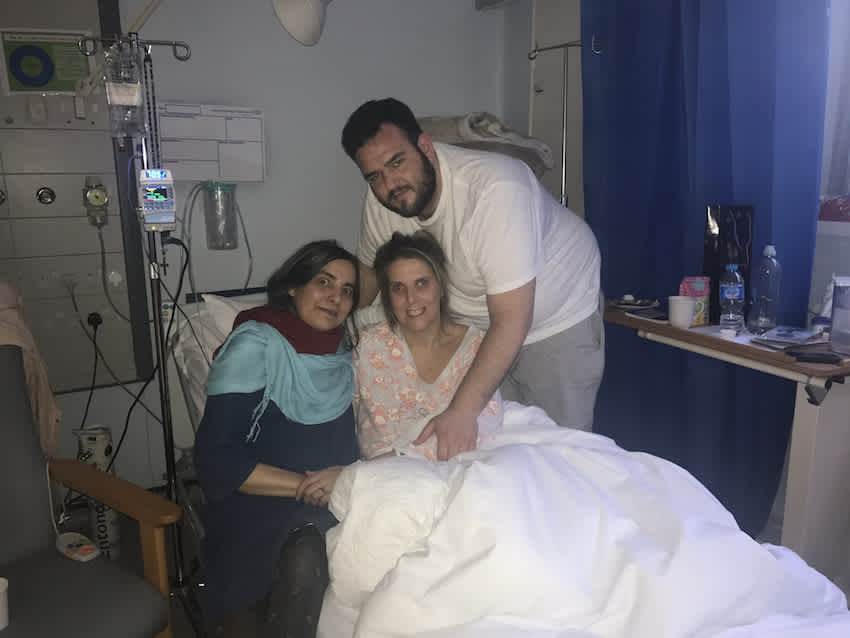 Leading up to the delivery in December 2016, all of Louee's scans looked normal.
She and Andrew couldn't wait for the birth of their firstborn son.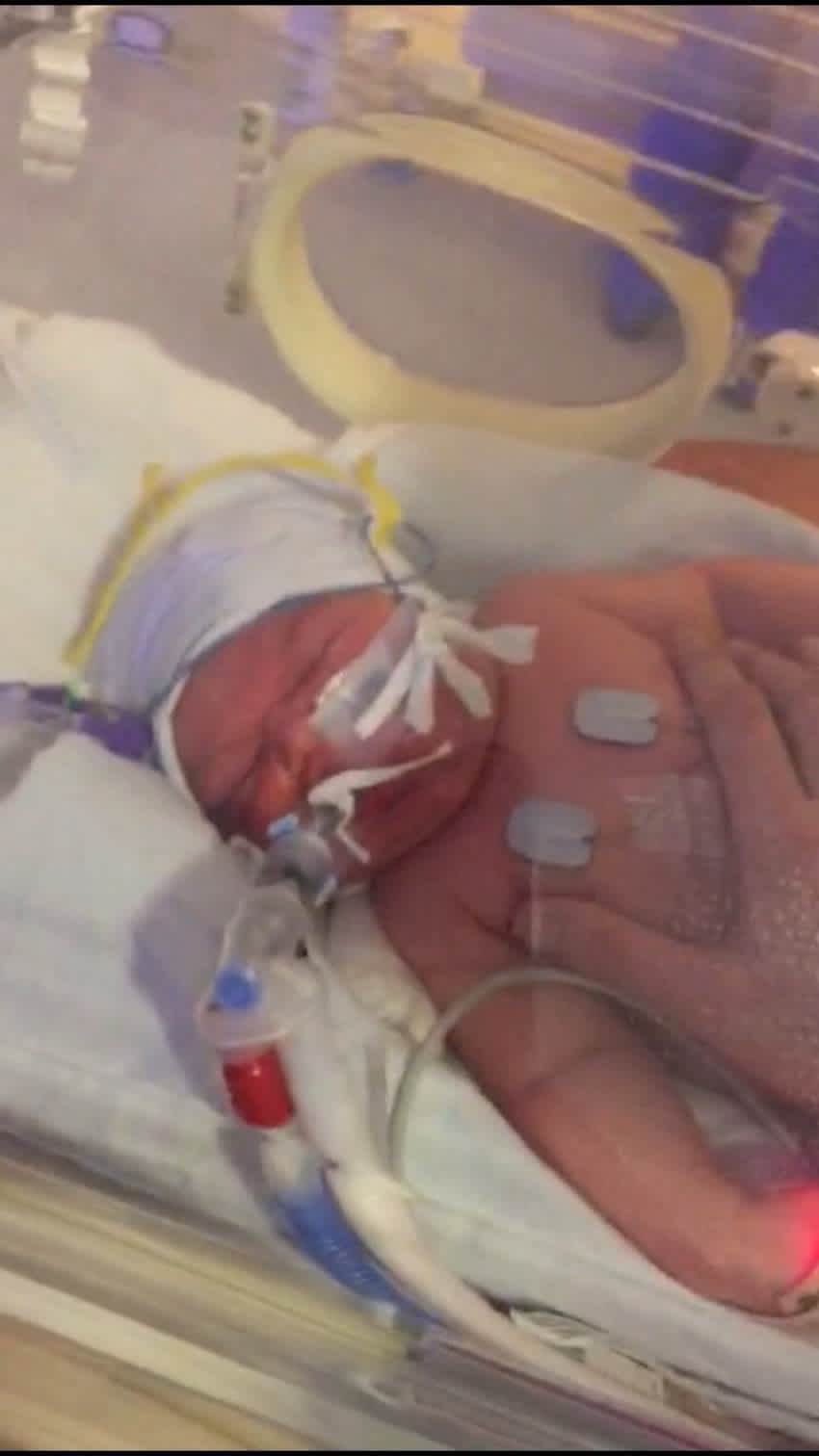 But when Louee was born, doctors saw he was grey and lifeless.
Tests showed he had lost about 80% of his blood.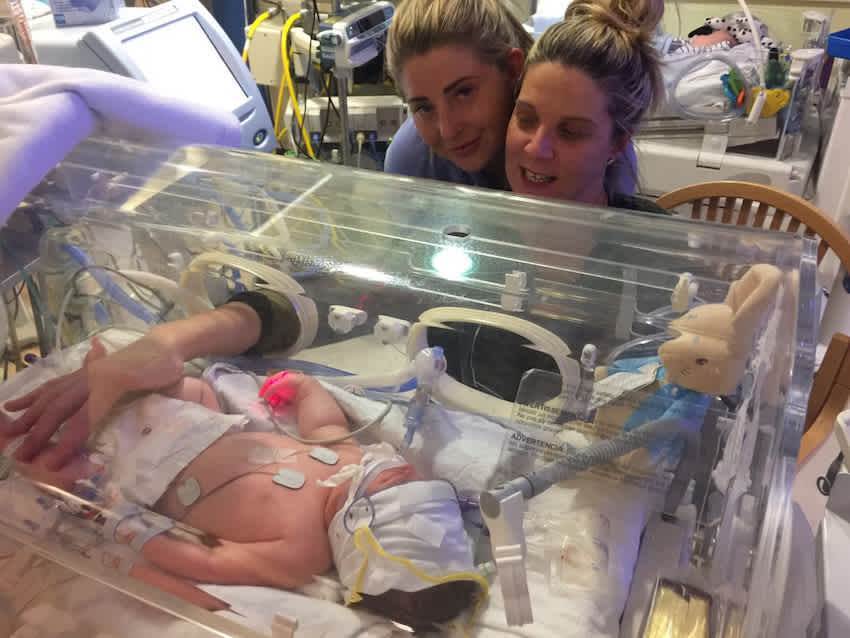 Louee spent weeks in hospital. He was hooked up to life support and placed in both a cooling machine and incubator.
His organs were shutting beginning to shut down. But for such a fragile and tiny newborn, he proved to be quite the fighter.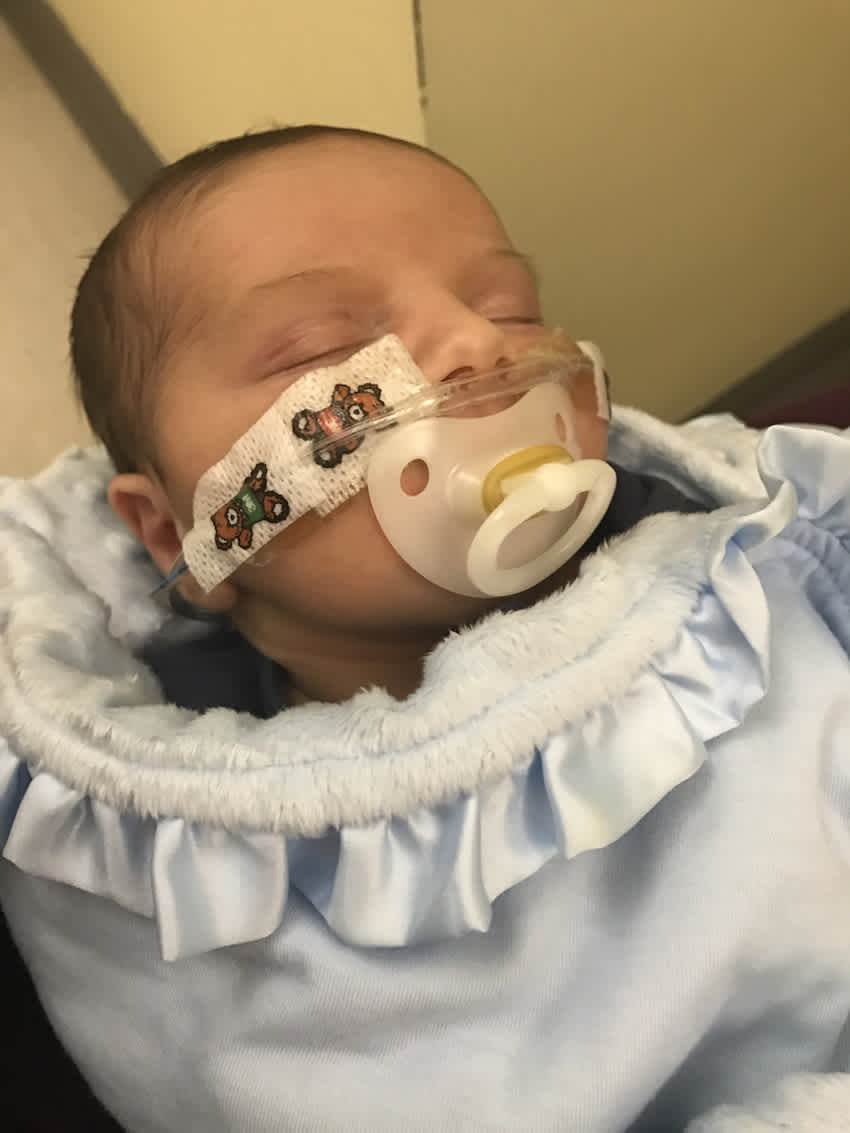 Louee and Leanne were discharged from the hospital, but within days it was Leanne who was bleeding heavily.
Doctors began to remove what they thought was part of Louee's placenta that had been left inside Leanne.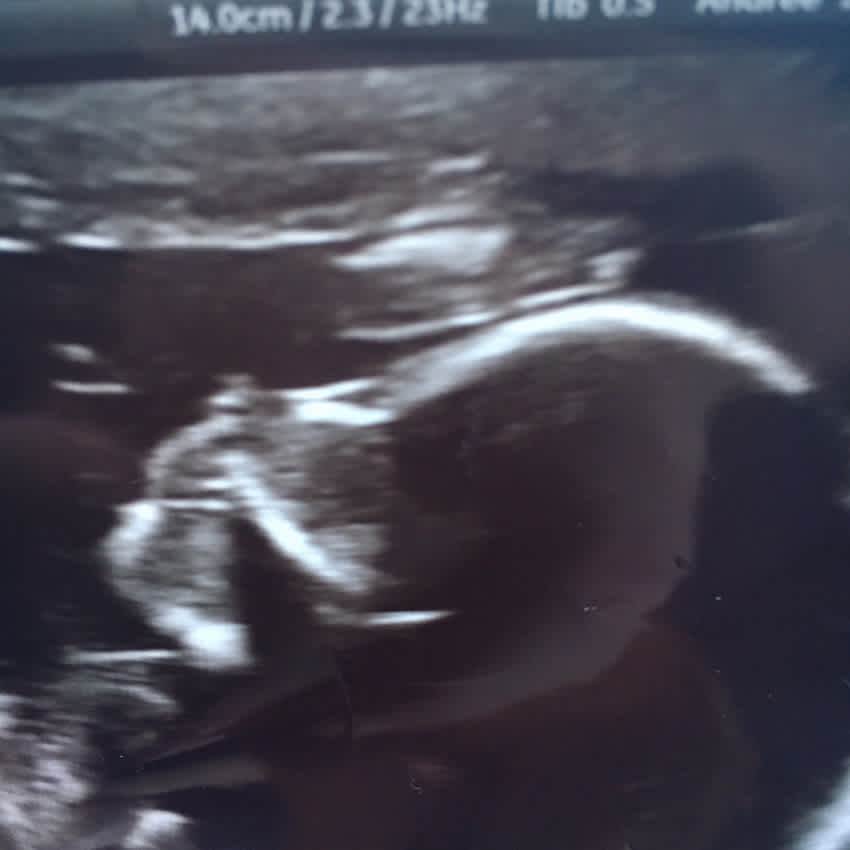 Six weeks Louee was born, Leanne was rushed back to the hospital where doctors made a shocking discovery.
Baby Louee had been "hiding" a  pregnancy in Leanne's womb!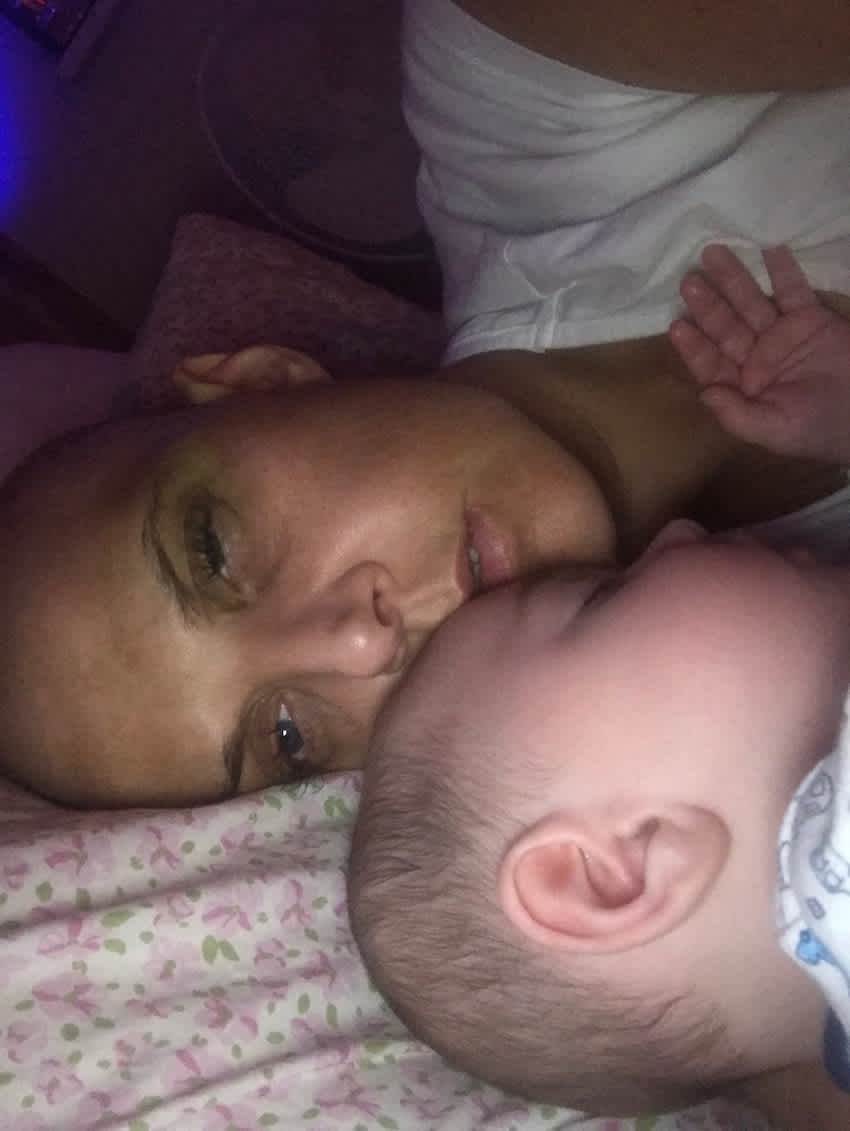 Doctors never noticed the second pregnancy.
"All you could see on the scan was Louee and it all looked normal," Leanne told SWNS. "It turned out Louee had been hiding it all along, protecting me."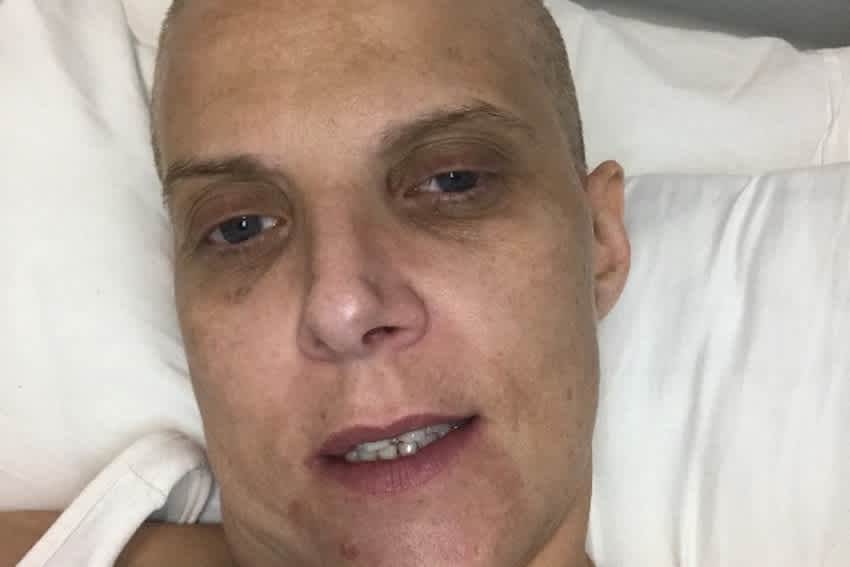 The "twin" was an unviable molar pregnancy, which doctors fully removed. However, the abnormal growth cells left an extremely rare cancer, known as choriocarcinoma, in its wake.
The cancer was spreading fast and had already reached Leanne's lungs. She spent weeks in the hospital where she underwent five months of intense chemotherapy and 20 blood transfusions.
She nearly died on three separate occasions.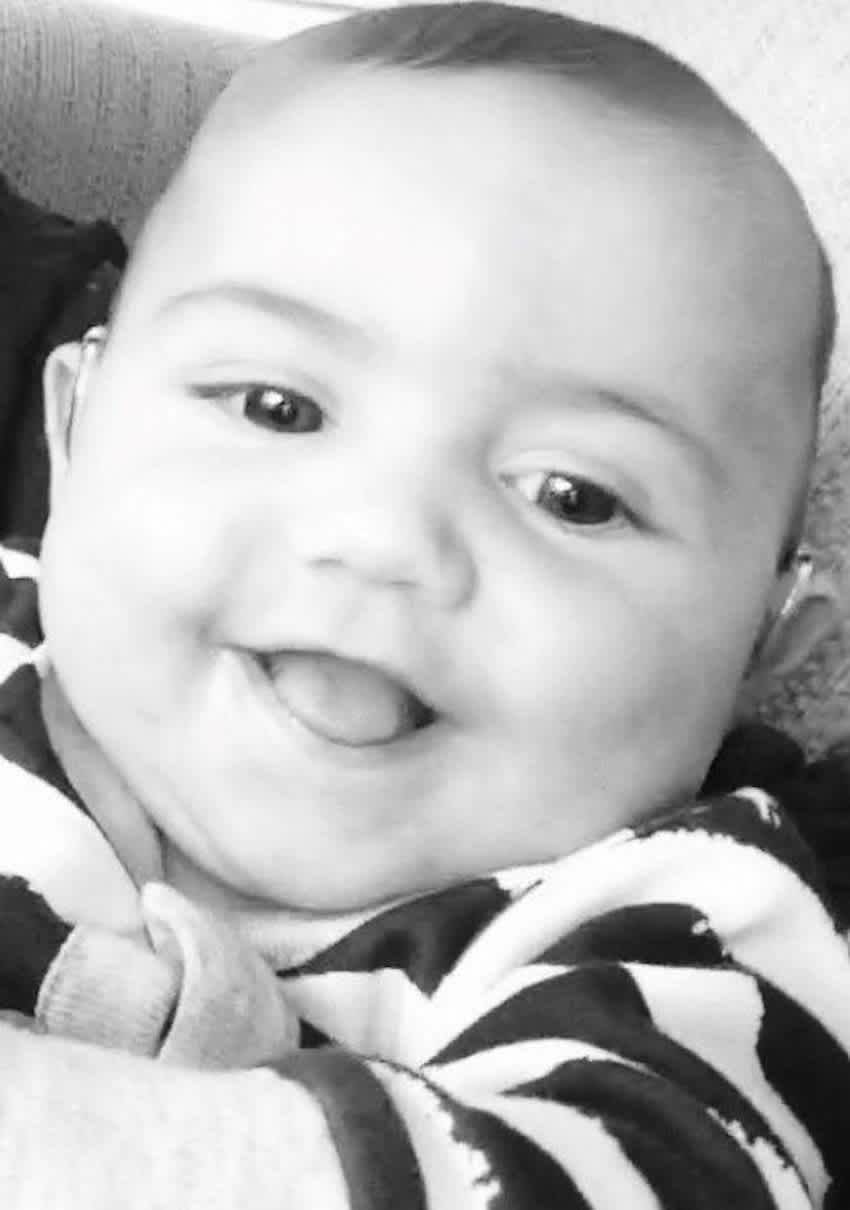 "As odd as it sounds, Louee's twin very nearly killed us both," Leanne said. "I was basically pregnant with my tumor. The twin caused the cancer, and the cancer nearly killed us both."
After the molar pregnancy was removed, doctors asked Leanne if she wanted to have a funeral for the twin.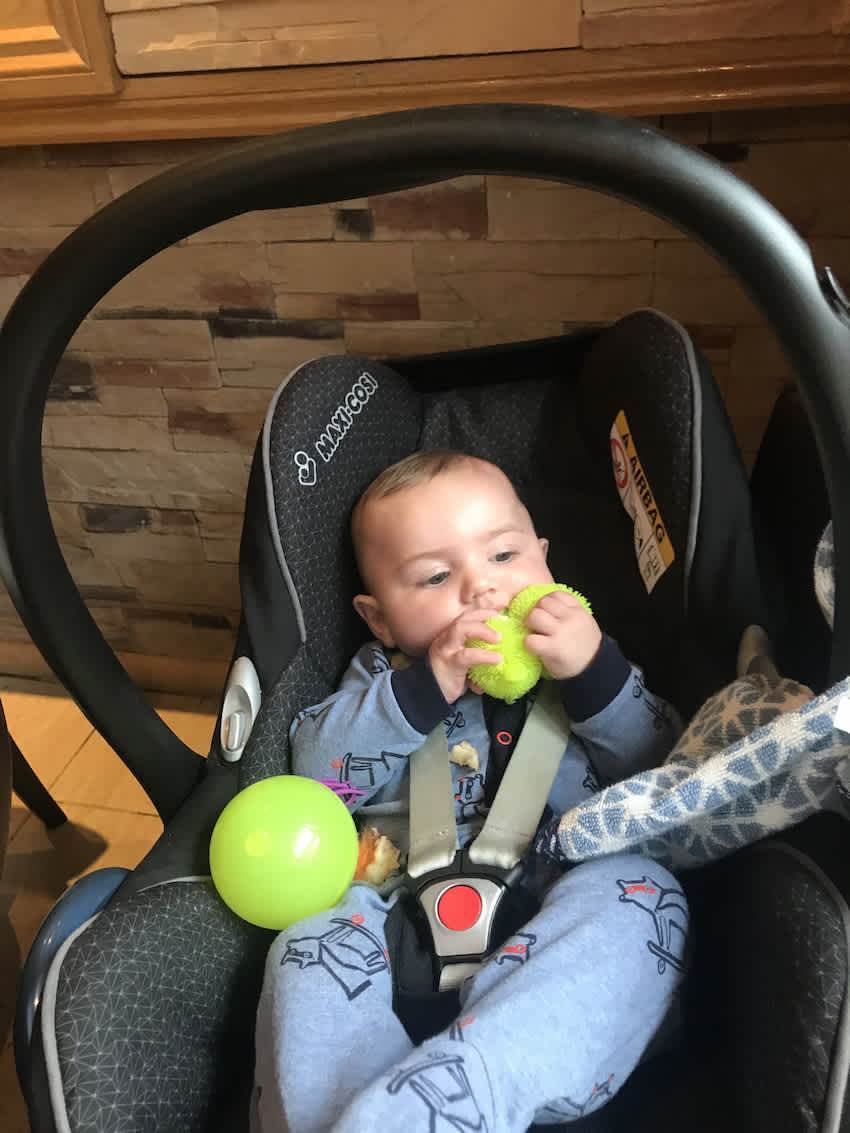 Louee grew into a happy baby, despite his hearing loss and mild brain damage.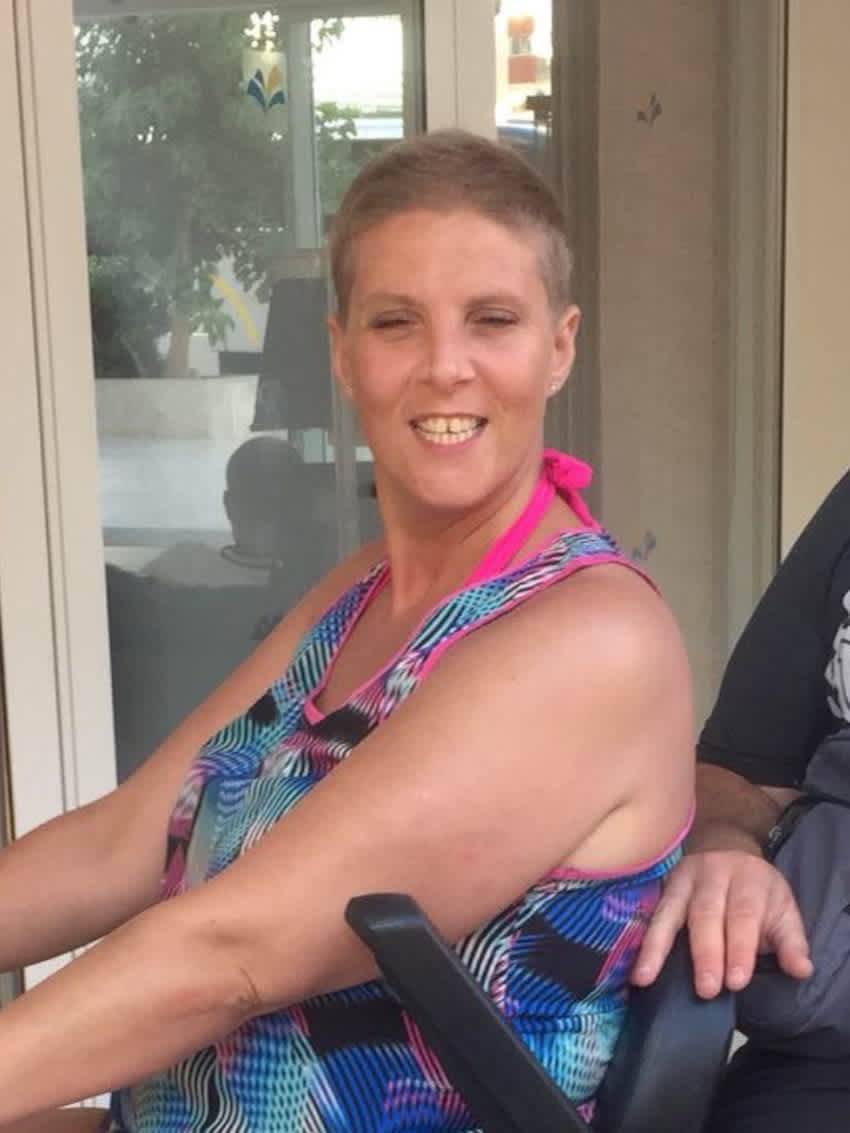 With the support of loved ones, Leanne began to slowly recover.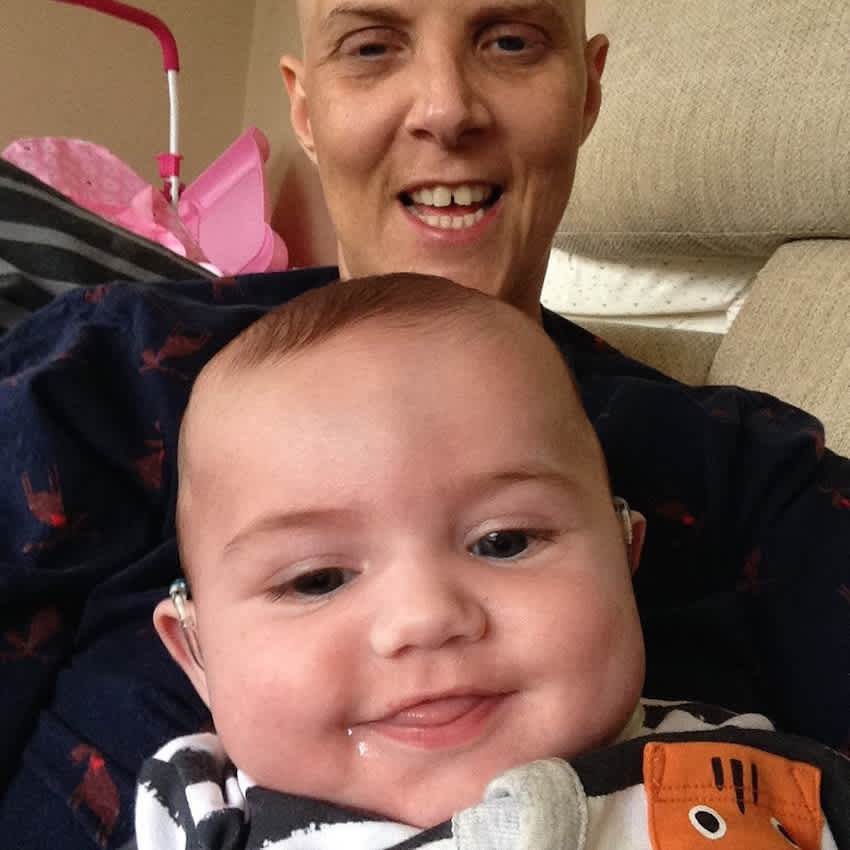 "I wouldn't wish the experience on anyone, but obviously I would take it all again if it was a choice between me and Louee."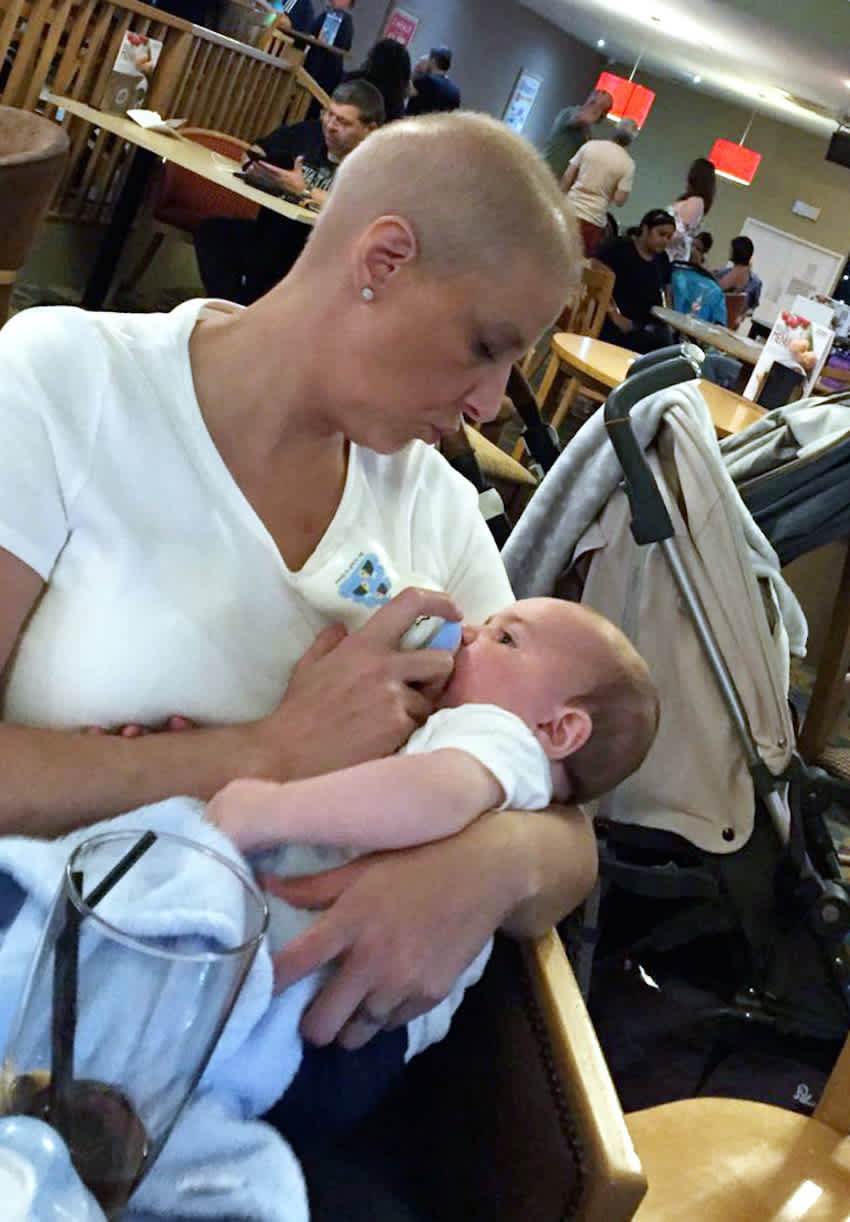 Leanne is now cancer-free — and she and her infant son are going viral with their survival story.