A Florida mom accused of killing her 18-month-old daughter with a string of Halloween lights is pinning the blame on her 3-year-old son.
Kristen DePasquale, who lived in Oviedo, Fla., is currently in jail and awaiting trail for the death of her daughter, Mia Rice. She's been charged with premeditated murder and child abuse for the Nov. 10 incident.
But DePasquale, 27, has maintained that her son, Mikey, killed his sister with a string of pumpkin lights while she was asleep, according to the Orlando Sentinel.
"We just don't think you can categorically say that a 3-year-old could not have been involved," one of her lawyers, Tim Caudill, told the newspaper.
Her defense team said Mikey, who was 2 1/2 years old at the time, told his mom before cops arrived, and then confessed to a child services worker three days later.
Prosecutors aren't buying that scenario, however.
A Volusia County medical examiner said the imprint in Mia's neck, after four to six minutes of strangling, were so deep that a toddler couldn't have the strength to make them, according to the Orlando Sentinel.
Investigators also accused DePasquale of lying at first about what she was doing when the toddler was killed.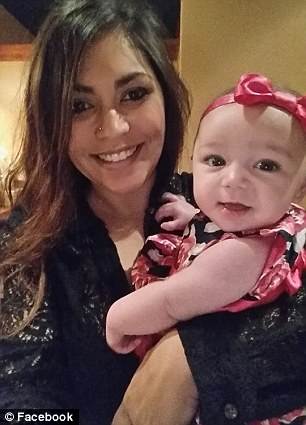 She first told police she was in the shower when her son allegedly killed his sister, the newspaper reported. But cops found the shower and the towel she was supposed to have used were both dry.
DePasquale then said she was sleeping when it happened, which cops indicated to the Orlando Sentinel could've been the case — as she sounded groggy during the 911 call and seems to have fallen asleep.
Jeff Dowdy, another lawyer for DePasquale, gave the newspaper an updated version of the tragic event.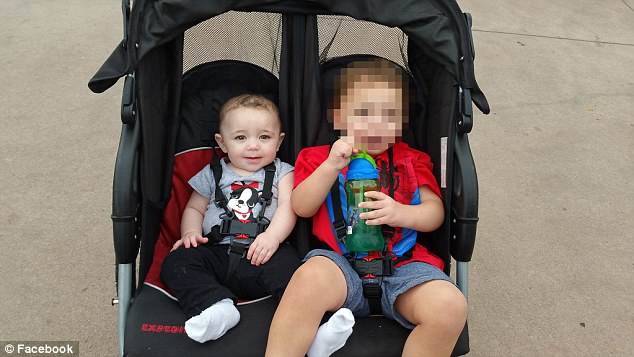 "It was slightly after 10 p.m., and Kristen was awakened by her son, Mikey, who came in and said: 'I'm sorry, I'm sorry. I wrapped Mia up,' and she came out to the living room and found the child wrapped in some electrical lights," he said.
A trial date hasn't been sent for DePasquale, who faces life in prison if she's convicted of first-degree murder.
The children's grandfather, John DePasquale, told the Orlando Sentinel that Mikey is currently being cared for by relatives.
John, a Seminole County deputy sheriff, said DePasquale is innocent of the charges.
"What's the motive for her to kill her child? There isn't any," he told the Orlando Sentinel. "No one ever saw her being other than a great mom."